When purchasing a home many buyers focus on the structure and appearance, while forgetting the importance of safe and reliable electrical installations and the need to have an electrical inspection.
In order for your home to run well, you need to keep it powered. A thorough electrical inspection is the only way to find out what problems may exist with the existing electrical systems before making the final decision to buy.
Just so you know the electrical elements of your home are part of a typical Orlando home inspection. When inspecting the electrical system in a home, inspectors will look for potential problems with the wiring and recommend fixes to increase safety.
This type of inspection is especially important in older homes, which may have deteriorated electrical systems and a potential risk for fire and damage.
The Inspector will also be looking for potentially damaging items including frayed wires and visibly damaged wires, or problems with light fixtures. The biggest issue I typically find is when the homeowner or "handyman" has done improper things in the electrical panel.
Many times they will take a wire from a new circuit they are adding to the system and just put it in a breaker that is already connected to another circuit. This is called a double tap and overloading the circuit can trip the breaker, or overheat the breaker and cause other issues.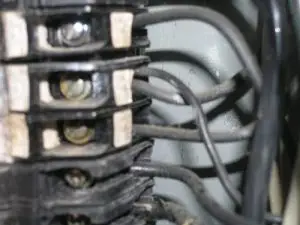 By looking for these potential problems along with other noticeable signs of electrical problems, you can find out what problems may exist or which ones you can expect down the road.
Electrical problems can be quite costly to repair if they go unnoticed for long. Whether you're buying a home or have been in yours for years, having an electrical inspection in a home is a great way to see what problems you have.
Being prepared for the future is the best way to invest in your home.
In the 1970's there was a company called Federal Pacific Electric. The electrical panels are not accepted by most insurance companies and are around a thousand dollars to replace and many times the wiring in these old panels are aluminum wiring.
Without a proper home inspection, you could incur thousands of dollars in electrical upgrades that you didn't know you needed.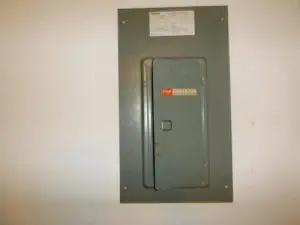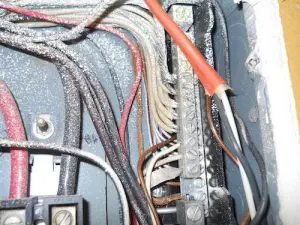 To find a reliable electrical inspector in Orlando, ask for recommendations from your real estate agent.
They may also have access to home inspection companies who include electrical inspecting as part of their home inspections.
All American Property Inspections inspects every outlet to make sure that it has power and that it is wired correctly. Taking the electrical panel cover off should only be done by an electrician or a certified licensed home inspector.
The number one mistake that I find investors and homeowners make with the electric system is wiring outlets incorrectly.
They think that the black "hot" wire goes on the side of the outlet with the biggest opening and that is incorrect.
Another common mistake is involving a 3 way switch. many of these get wired incorrectly because the switch has a red switch wire that then becomes a hot wire and many people don't know how to properly wire the switches to the fixture.
Make sure that the electrical inspector you select is fully licensed and certified to work in Central Florida. This ensures that they have the most knowledge and a thorough understanding of problems that are commonly found in the residential electrical wiring.
Having someone who understands the problems that faulty wiring or poor installation causes are an important step you can take in caring for your future or current home.