Roof Certifications - Your Key to Peace of Mind in Central Florida
Understanding Roof Certifications in Florida
What is a roof certification in Florida, and why does it matter? A roof certification is an official report provided by a licensed inspector or contractor that certifies the condition of your roof. This document is crucial when buying, selling, or refinancing a home, or in some cases, securing homeowner's insurance.
We are seeing more and more insurance companies requesting roof certifications before they will even consider insuring a home. 
As a Central Florida home inspection company, we offer comprehensive roof certifications to provide peace of mind and ensure you avoid costly future repairs.
Licensed Professionals for Your Roof Certification Needs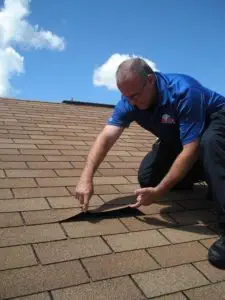 If you've been seeking a third party certified roof inspector to certify your roof, look no further. Our roof inspectors are not just licensed but boast of vast experience in assessing various roofing materials from asphalt shingles to clay tiles, providing an accurate estimate of their remaining lifespan and pinpointing any signs of damage or leaks.
Who Can Certify a Roof in Florida?
The question often arises, "Who can certify a roof in Florida?" In Florida, either a licensed roofing contractor or a home inspector can provide a roof certification.
At All American Property Inspections our inspectors meticulously examine your roof, looking beyond the shingles and checking the underlayment, flashing, gutters, and other aspects that contribute to the roof's overall health.
Can a Home Inspector Do a Roof Certification in Florida?
Yes, they certainly can, and our team of home inspectors are more than up to the task. They are not only certified in home inspections but also carry the necessary licensing for roof certifications. This added qualification makes us a one-stop-shop for all your home inspection and roof certification needs.
The Importance of Roof Inspections in Florida
Many homeowners and buyers wonder, "Are roof inspections required in Florida?" While not always legally required, they are often required by insurance companies, and they are highly recommended when buying or selling a home. In certain cases, real estate transactions may hinge on the condition of the roof, making the certification report crucial. Additionally, in the interest of safety and to avoid surprise costs, regular roof inspections and certifications are a prudent decision for all homeowners.
Our Comprehensive Roof Certification Process
Our roof certification process is comprehensive. We inspect the interior areas under the roof for signs of water infiltration or damage, examine the exterior roofing material for signs of wear or damage, and also inspect the roof installations and structural components. All these assessments contribute to a thorough roof certification.
Detailed Reports for Transparency
Once the inspection process is complete, we provide a detailed report which includes all the information regarding the condition of your roof and an estimate of any repair costs if damage is found. This transparency is what sets us apart in the market, along with our commitment to using advanced tools and methodologies for precise and accurate assessments.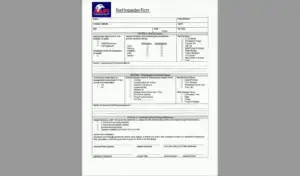 Roof Recertification for Long-Term Peace of Mind
Our roof recertification services ensure that your roof stays in optimal condition as years go by. The state of Florida is known for its severe weather conditions, and without regular inspections and recertification, roofs can quickly degrade, leading to expensive repairs.
Competitive Pricing for Affordable Roof Certifications
At our Central Florida home inspection company, we believe in making roof certifications affordable, which is why we offer competitive pricing and detailed cost estimates. It's not just about providing a service; it's about giving homeowners and buyers in our area the information they need to protect their investment and ensure the safety of their homes.
Contact Us for Your Roof Certification Needs
Contact us today for a roof certification and experience the peace of mind that comes from knowing your roof is in the hands of experts. You'll receive a comprehensive report, a professional estimate of any needed repairs, and the benefit of a roofing warranty. Trust us to certify your roof, and you're choosing a team that values quality, accuracy, and your satisfaction above all else.
Request a Roof Inspection
If your insurance company has asked for a Roof certification let's get you scheduled and taken care of.
You'll just need to fill out the following form and I'll give you a call very shortly to get you scheduled.
Or you can always give me a call at 407-902-7510 and ask for Bill
[contact-form-7 id="29173″ title="Request a Roof Inspection"]