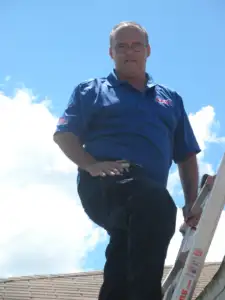 You need a home inspector that not only knows what they are doing but will take the time to explain everything to you. Someone that has the experience to know exactly what to look for, where to look for it and to be able to tell you if it's a major concern or typical home repairs that need to be done.
That's exactly what you'll get when you hire me.
My name is Bill and not only was I raised in a family of General and Electrical Contractors I have extensive experience in the construction industry. I've helped build over 100 homes from the ground up, from townhomes, and apartment complexes to university dorms, and commercial construction.
Have been a licensed and certified Home and commercial inspector since the beginning of 2005 with over 8000 successful inspections performed.
Certified for 12 years with the National Association of Certified Home Inspectors with a $10,000 Honor guarantee https://www.nachi.org/verify.php?nachiid=NACHI09071301
Hold multiple certifications and meet all requirements for Certified Master Inspectors.
Extensive experience working with over 300 Realtors, Investors, Mortgage companies, and Insurance companies.
I have also had the honor and privilege to be an expert consultant for clients and lawyers on litigation with real estate and insurance issues as well as a consultant to qualify other home inspectors' findings.
When you trust All American Property Inspections to do your inspections, you can rest assured that you are getting the highest quality inspections for your money.
We offer multiple inspection services for buyers, and sellers, and insurance purposes like Florida wind mitigations, 4 point inspections, and Citizen's roof certifications.
Give me a call today and let's get you taken care of!
Bill Ostoyic (407) 902-7510
License #HI1565
For Peace of Mind – My License & Certifications