Looking for an Apopka Home Inspection Company?
At All American Property Inspections, we offer not only a thorough Apopka Home Inspection but also Insurance Inspections, Wind Mitigations, Roof certifications, 4 Point Inspections and much more.
 List of Service Areas we Inspect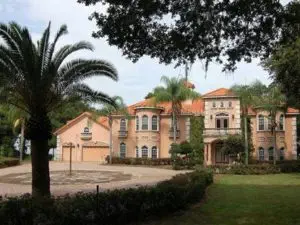 Whether you're looking to buy or sell your home you'll want to hire an Apopka Home Inspector, that will look at the home with an open mind and a keen eye. One that also knows the different areas in Central Florida and can spot things such as the construction of the home and any usual issues that are found within the home or property being inspected.
 Are you looking to move to Apopka?  This small town of 44,800 people located in Central Florida was incorporated in 1882.  It is located about 12 miles North of Orlando, Florida and 7 miles west of Alamonte Springs.  The zip codes for Apopka, FL are 32703, 32704, and 32712.  The city's name has Seminole origins and can be translated to mean either "Big Potato" or "Potato Eating Place".  
One of the first Historical Structures that was built in Apopka was the Mason's Orange Lodge.  It remains a historical site to this day and was finished in 1859.  The city of Apopka was built around this building. Apopka is close by many attractions in Florida.  The Biggest Lake in the are, Lake Apopka is also a great source of water recreation and fun.
Popular Apopka Neighborhoods
Bay Ridge

Tangerine
Plymouth
Cumberland Farms
Fisher Plantation
Forest City
Spring Hollow
Wekiva Forest Trails

 

Garvin Gardens

Jellystone Campground

Marden 

Road
Having performed over 7000 home inspections I am very familiar with every area in Central Florida.
Every home is inspected as if I was the one buying it for my family.
At the end of every home inspection, I like to go over everything that I find in the home so that you know exactly what is going on and you can determine your next steps.
My home inspection report is comprehensively written with high-resolution photos so that you can see and understand what is written in the report.
All my clients in Apopka, FL know that they are not just hiring me to inspect a home and give them a detailed report but I'm their advocate and they have access to my years of knowledge in the home construction industry, my experience, and my education.
View a list of our Inspection Services
I am here to answer any questions my clients have at any time they have them, even if its years after your Apopka home inspection.
So, whether you are buying or selling a home in the Apopka area, you want an Apopka home inspector that understands that knowledge, professionalism, customer service, and accessibility are major keystones of success!
That is what you will get when you hire All American Property Inspections.
Check out more information on the City of Apopka, FL here!
Give me a call TODAY at 407-902-7510 (ask for me, Bill) or simply schedule your home inspection online.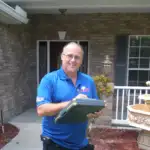 I look forward to working with you on the purchase of your brand new Apopka home.